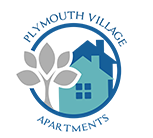 Plymouth Village Apartments
5080 Helbig Road, Beaumont, TX 77708
150 Family Apartment Homes with Section 8 rental assistance
409-892-2532  TTY 711
Welcome to Plymouth Village, an 150-unit apartment complex designed with families in mind. Conveniently located in the vibrant city of Beaumont, Texas, our community is close to public transportation, making commuting a breeze. Enjoy easy access to a variety of shopping centers, restaurants, entertainment options, and more.
We offer a rental structure where your rent is based on your income, ensuring that everyone can find a comfortable and affordable home. At Plymouth Village, we understand the importance of worry-free living, which is why all utilities are included in your rent, providing you with convenience and peace of mind.
With a dedicated team committed to providing exceptional service and a welcoming community atmosphere, Plymouth Village is the perfect place to call home.