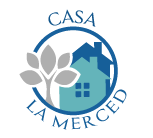 140 N. Montebello Blvd., Montebello, CA 90640
130 Senior Apartment Homes with Section 8 rental assistance
323-721-9668 TTY 711
Casa La Merced is a 130-unit, five story midrise apartment community in Montebello, CA, near East Los Angeles. The property is the premier Section-8 community in the area with easy access to a range of local shops and other amenities. The community sits just adjacent to the shops at Montebello's Downtown Plaza. This 100,000-square foot shopping center offers convenient access to banks, restaurants, a grocery store and other shopping outlets. At the same time, while all of this commercial activity abounds to the West, the Eastern courtyard at Casa La Merced is sequestered from the noise of N. Montebello St. and faces a quieter residential district where residents can relax.
Casa La Merced is a HUD subsidized, Independent Senior Living community; and we are pleased to offer our resident seniors with an affordable, secure, and comfortable living environment. We offer on-site laundry, off-street parking, a resident lounge, game room and library, kitchen, and a number of other community-based amenities.
We have two floor plans at Casa La Merced. Most of our units are one-bedroom style homes, but there are also a number of studio apartments available. In either case, residents are granted an allowance by HUD to cover the cost of utilities. We have a controlled access system, as well as private and secure grounds, a sophisticated video camera system and many other services and amenities. At Casa La Merced, we strive to offer all our residents with excellent accommodations, a professional on-site staff, 24-hour emergency maintenance response and a great place to call home.