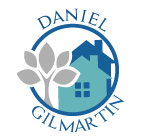 Daniel Gilmartin Apartments
53-11 99th Street, Corona, NY 11368
151 Senior Apartment Homes with Section 8 rental assistance
718-699-3100 TTY 711
Daniel Gilmartin Apartments is an independent living retirement community for seniors over the age of 62, located just outside of Queens. We are proud of our ability to provide our residents with an affordable, safe and comfortable living environment while keeping rent based on income. Daniel Gilmartin is the finest subsidized apartment community in the Corona-Queens area. With a spacious grass lawn in the front, and a path to Loius Simeone Park in the back, our apartment offers greenery and room to breathe in an otherwise busy city.
For the best in independent living, we offer three floor plans from which to choose, including spacious Efficiency apartments, and one bedroom or two bedroom apartment homes for rent. When you're not at home, you'll want to head out back to the community garden to get some fresh air, or into one of our two community rooms to mingle with friends or other residents.
Daniel Gilmartin offers all its residents excellent accommodations, a professional on site staff available 24 hours a day, 24 hour maintenance response and a great place to call home.