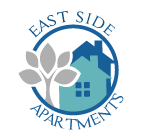 83 Doyle Ave, Providence, RI 02906
83 Senior Apartment Homes with Section 8 rental assistance
401-351-3220 TTY 711
East Side Apartments is an 83-unit midrise apartment community in Providence, RI – just north of College Hill. The property is the premier Section-8 community in Providence, set in a classically quaint New England neighborhood, in sight of Brown University and just blocks away from local digs like Seven Stars Bakery and several retail amenities, including University Market Place, which is located less than 1⁄4 mile from the property. This 100,000 square foot shopping center is anchored by Whole Foods and Staples. Other tenants in occupancy include McDonalds, Boston Market, Petco, and others.
The property has an Elderly designation with HUD and we pride ourselves on our ability to provide seniors with an affordable, safe, and comfortable living environment in the Providence area. We offer on-site laundry, off-street parking, a resident services professional, a tenant clubroom and a kitchen.
We have two floor plans at East Side. Most of our units are one-bedroom style homes, but there are a few studio apartments among the mix; in either case, utilities are provided to residents at no additional cost. We have a controlled access system, as well as private and secure grounds, a sophisticated video camera system and many other services and amenities. East Side Apartments offers all its residents excellent accommodations, a professional on site staff, 24-hour emergency maintenance response and a great place to call home.