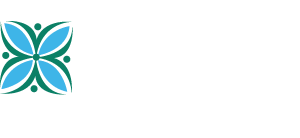 1 Strecker Rd., Ellisville, MO 63011
296 Senior Apartment Homes
636-394-2992 TTY 711
Gambrill Gardens is a 296-unit apartment community for Seniors, located on the Western edge of St. Louis, MO. The campus is anchored by a spacious community center where residents gather to dine with our award winning chef, sit down for an appointment at our beauty parlor, browse for household essentials at our sundry store, or just relax among the company of their peers. Branching out from this central hub of the Gambrill Gardens life are a series of low-rise apartment buildings, which together house 276 luxurious independent living units. At Gambrill Gardens pride ourselves on our ability to provide Seniors with a beautiful, safe, and comfortable living environment in the St. Louis area.
We have several floor plans at Gambrill Gardens; take your choice of one of our spacious studio, one-bedroom, or two-bedroom homes. Gambrill Gardens features a commercial grade kitchen and on-site dining room, with an expertly prepared menu where you will enjoy socializing over fresh-made meals. You may also enjoy taking time to relax among the flora of one of our gardens, or a stroll through the many acres of surrounding green space. In addition, we offer off-street parking, events planned by our social service coordinator, and frequent outings with the help of our two buses. Gambrill Gardens has controlled access for the safety and comfort of our residents.
We offer all our residents' excellent accommodations, a professional on site staff, 24-hour emergency maintenance response and a great place to call home.