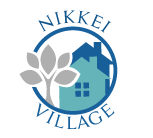 Nikkei Village Apartments
9551 Laurel Canyon Blvd, Pacoima, CA 91331
100 Senior Apartment Homes with Section 8 rental assistance
818-897-7571 TTY 711
Nikkei Village is an independent senior living retirement community, located in Pacoima, CA, near Hansen Dam Park, on the edge of Angeles National Forest. We pride ourselves in providing our residents with an affordable, safe and comfortable community for seniors over 62 years old with their rent based on income.
Nikkei represents the best in independent living, with modern interiors, an excellent, attentive staff, and a friendly environment to call home. Enjoy our beautifully maintained grounds, fitted with walking trails and patio area to spend a relaxing morning, afternoon or evening. Or, if you're in the mood to get out and about, a bus line runs right up to the property to take you to one of the many surrounding retail and restaurant districts.
Nikkei offers excellent accommodations, a professional on site staff available 24 hours a day, 24 hour maintenance response and a great place to call home. Your new home is waiting; stop in for a tour today!